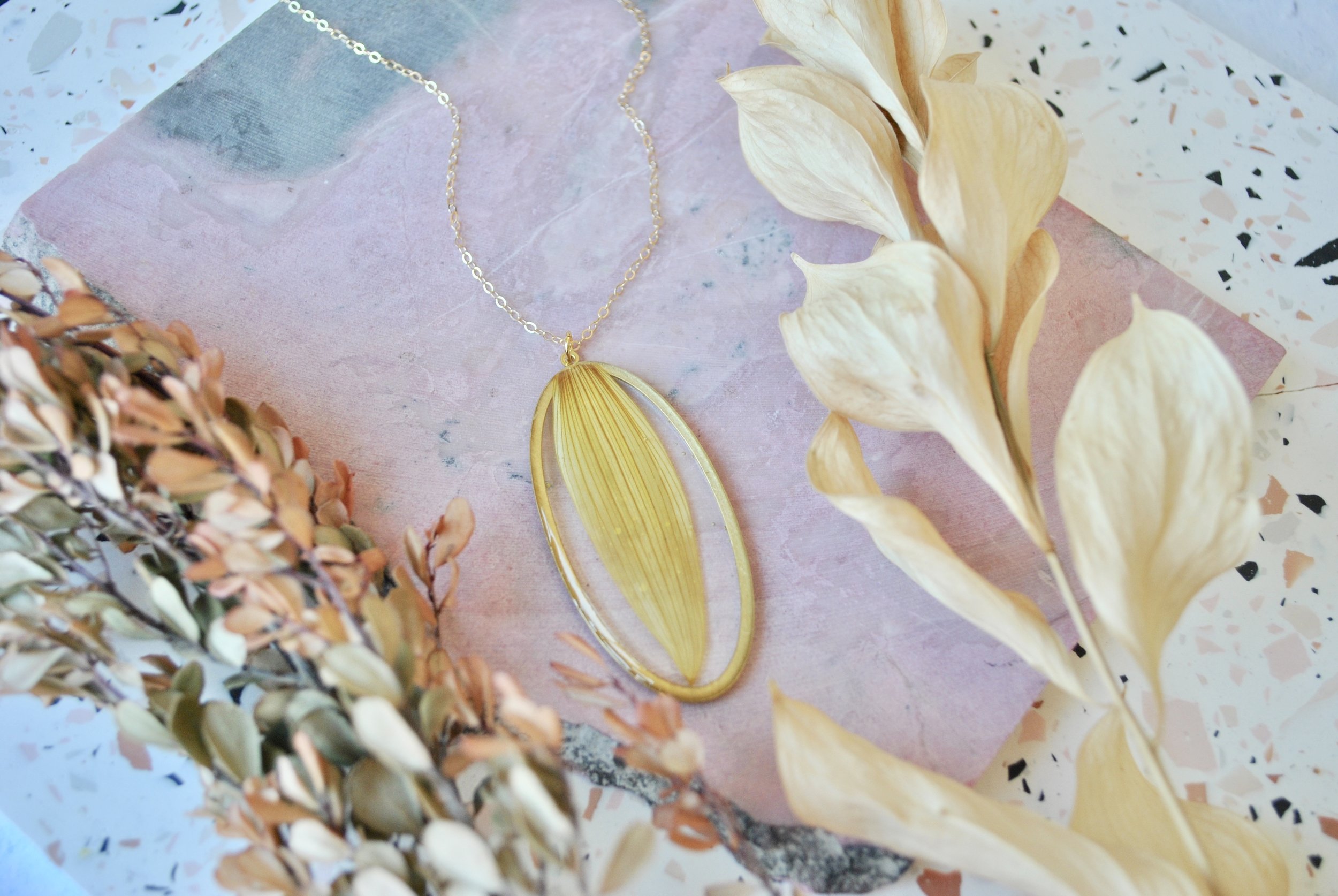 Sunflower Petal Necklace
A pressed sunflower petal embedded in crystal clear resin and encased with in an oval golden brass frame. The flower is strung onto a thin 14k gold fill chain. This is a stunning statement piece for any flower lover!
Chain length is your choice.
You will receive this exact pendant. Pendant is approx. 1.5 inches in long.