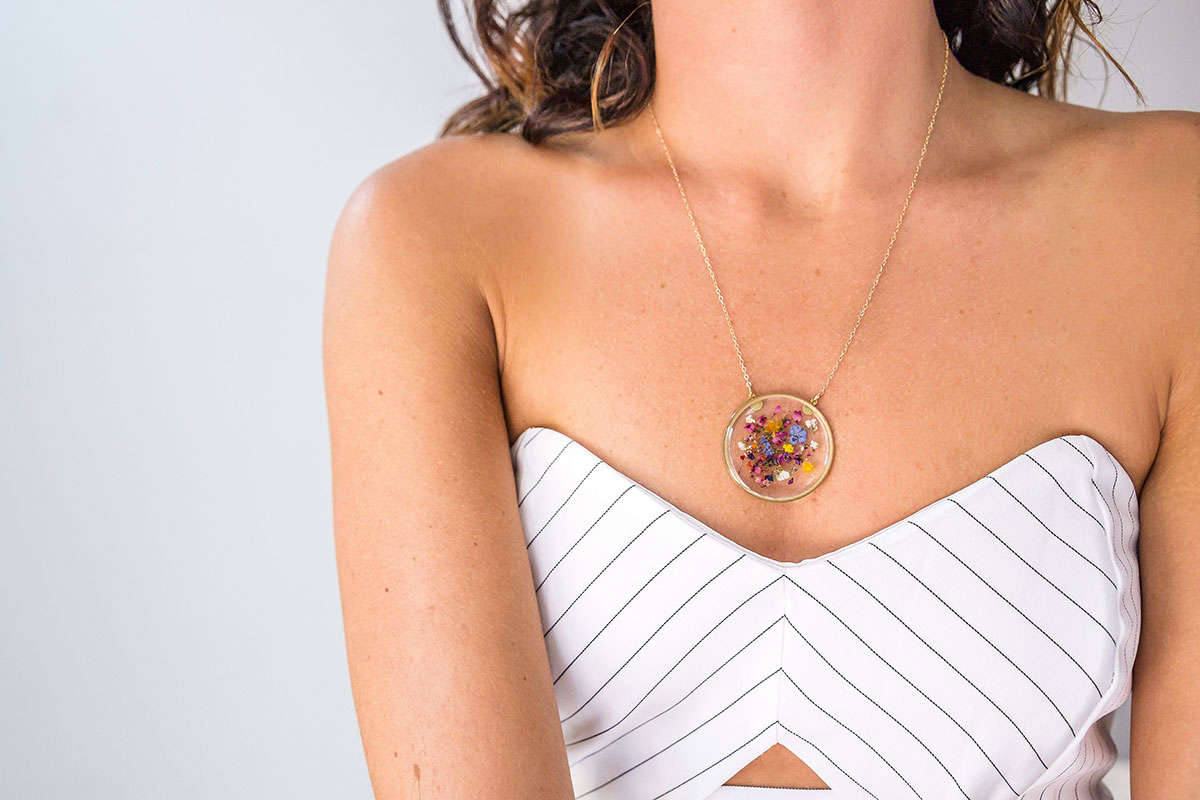 Gold Confetti Necklace
Mixed Pressed Flower Necklace (Petal Confetti Necklace): A colorful mix of petals and blooms embedded in crystal clear resin and encased with a golden brass frame. Each press flower pendant is strung onto a thin 14k gold fill chain. The pendant itself is approx. 1.5 inches in diameter.
Chain length is customizable. Model chain length is 18 inches long.
This item is made to order. Each pendant will vary slightly in bloom colors and placement.
Made to order items can take 10-12 days to ship.