Black Elm Leaves and Brass Wall Hanging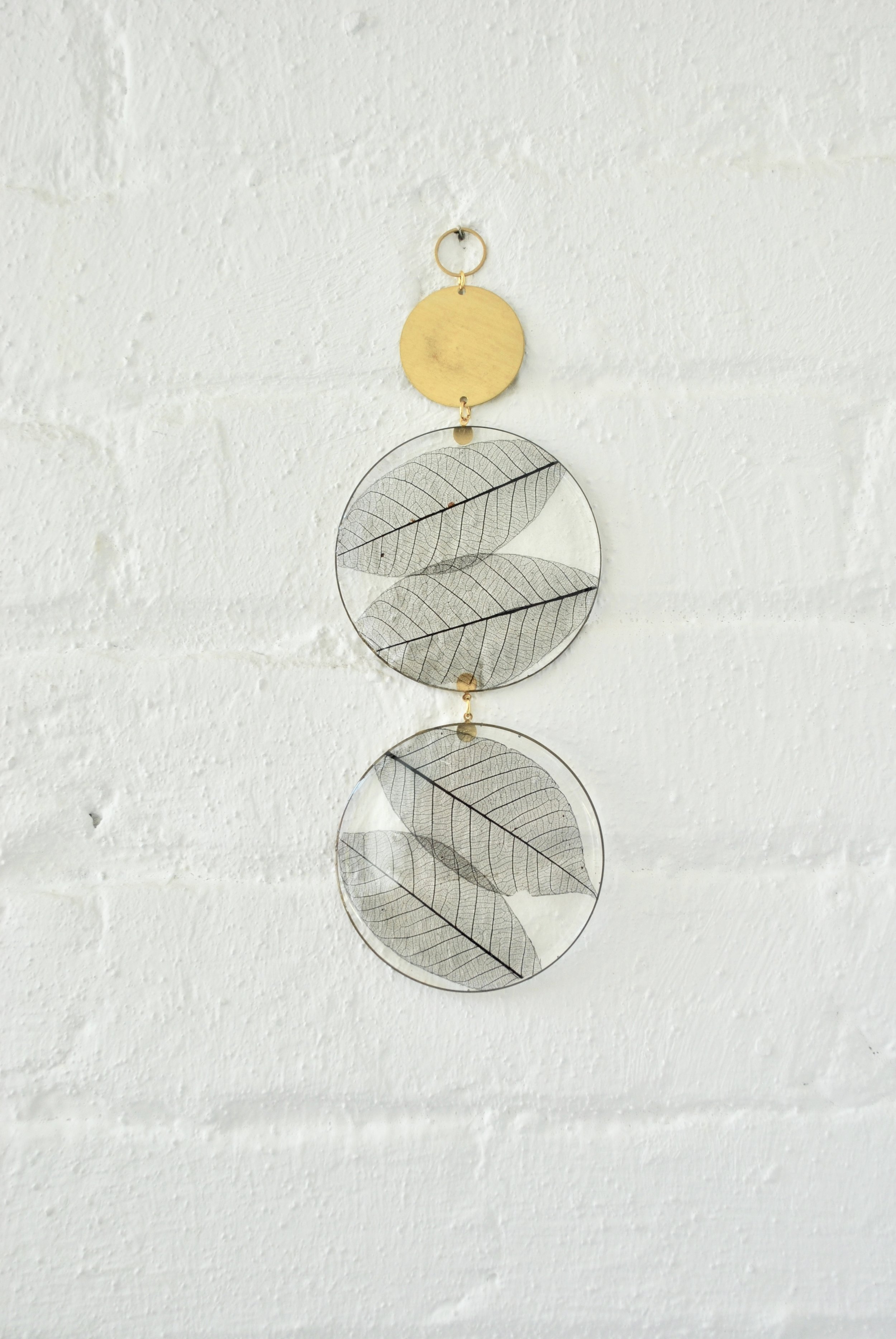 Black Elm Leaves and Brass Wall Hanging
Pressed elm leaf skeletons encased in crystal clear resin, adorned with raw brass accents. These leaves are dyed black.
The piece is 8.5 inches long and 5 inches wide. You will get this exact piece. This modern adornment is the perfect piece of jewelry for your walls.
Please note that raw brass will patina overtime and can be easily polished.
*Our wall hangings are not intended to be hung in a window. Doing so will sun bleach the plants as well as age the resin overtime.*